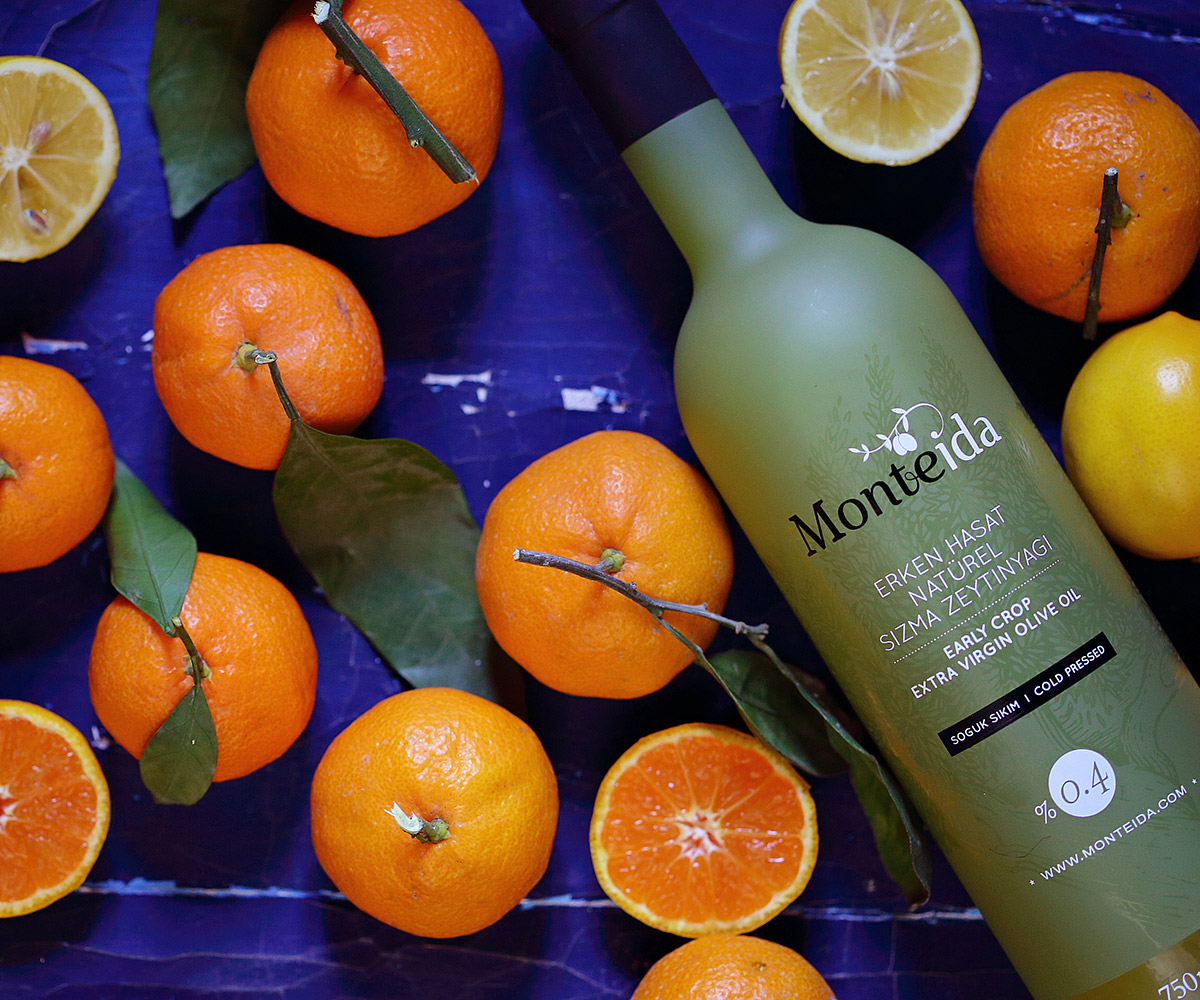 POSITIVE ATTRIBUTES:
Fruitiness: A fruit aroma is perceived when the oil is tasted. This enables the taster to percieve whether the oil is obtained from green or ripe healthy fresh fruits. If the oil is obtained from green olives then the aroma resembles that of a green fruit. If, on the other hand, the oil is obtained from ripe olives the aroma evokes both green and ripe (black) fruits. Olive oil can have different aromas such as green almond, almond, artichoke and apple based on where the olive is grown.
Bitterness: It is the characteristic (distinctive, tang) primary taste of the oil which is obtained from green olive or olives whose colour is just about to turn black. It is perceived with the papilla of the tongue's "V" region (tip of the tongue).
Pungency: The pungent sensation in the throat which is a characteristic of the oil's sensory attribute is perceived with the oils manufactured from the olives that are still green at the beginning of the season. This sensation can be perceived throughout the mouth and especially at the throat.
* The higher the degree of positive attributes of Natural Virgin Olive Oil the higher the quality.
NEGATIVE ATTRIBUTES:
Muddy sediment: It is the characteristic taste of the olive oil obtained from olives kept or stored in stack. It is mostly perceived as a muddy taste.
Musty-Humid: It is the characteristic taste of the olive oil obtained from olive fruits stored under humid conditions for a couple of days and thus on which many mold spores develop.
Winey-Vinegary: It is the characteristics taste of certain oils recalling wine or vinegar. This taste occurs as a result of not cleaning properly the rush mats used for pressing olives and olive paste.
Metallic: This taste recalls metals which is the characteristic of oil having contacted the metal surfaces for a long time during mashing, mixing, pressing or else storing.
Rancidity: It is the characteristic of oil exposed to a severe oxidation process.
* In order for an oil to be accepted as Extra Virgin Olive Oil it should not include any negative attributes.
Monte Ida