Monte Ida Natural Olive Oil Soap
The source of vitamin E Monte Ida Olive Oil soap manufactured from pure olive oil with no colour or fragrance additive cleans and adds a glow to your skin while helping it to protect its moisture. This product is the health source of your hands, face, body and hair. Monte Ida Olive Oil Soap comes in plain, sulphur, dead nettle, centaury, thyme, daphne, lavender and chamomile varieties.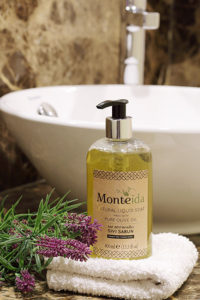 Monte Ida Pure Olive Oil Liquid Soap
Pure Olive Oil Liquid Soap is a source of vitamin E which is manufactured from 100% extra virgin olive oil and can be used for hand and face cleansing. It purifies your skin in a unique way by protecting its natural balance while also moisturizing and softening it. It can be used for all skin types.